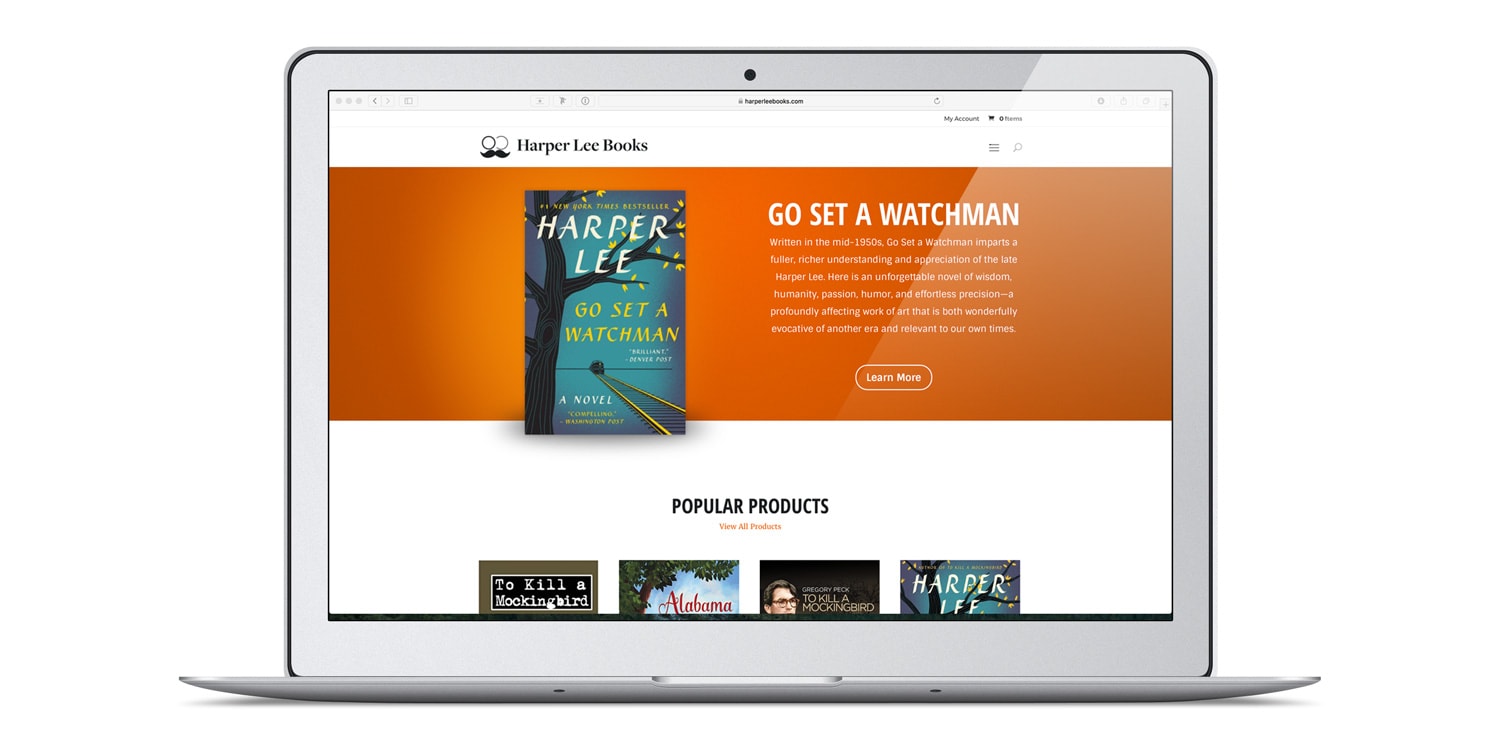 From the heart of Monroeville, Alabama- former home of literary greats Harper Lee and Truman Capote, HarperLeeBooks.com is dedicated to serving you with our small-town hospitality.
Their online shop has meant a great deal to Harper Lee fans and the town of Monroeville since its creation. When the news broke that Harper Lee would be releasing Go Set a Watchman, a follow-up to her Pulitzer Prize winning book, To Kill a Mockingbird, Harper Lee Books was eager to do something special to honor Harper Lee and her fans, and that meant creating a brand new website with the ability to take pre-orders for the book. But they didn't stop there! Harper Lee Books knew that being able to purchase the book online wasn't enough, so they decided that each copy of the book would have a hand-stamped embossment showing that the book came from Harper Lee's hometown and a similar certificate of authenticity. That is the kind of attention to detail and customer care that they put into their store.
To this day, there is no greater joy for Harper Lee Books than exchanging stories and sharing their love of books with their beloved customers.

We work with businesses and organizations that want to elevate their brand and maximize their online presence.